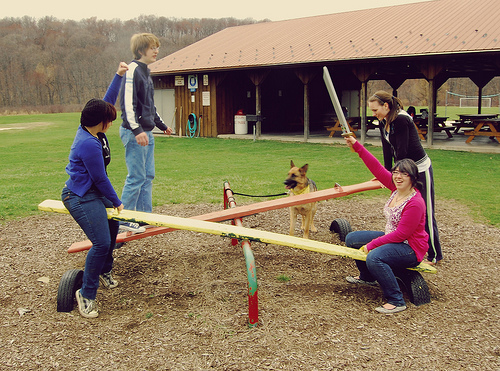 I just had an amazing week.  It started out with an unhealthy dose of stress that led to incredible productivity at the beginning of the week.  We then had some unforecast-able good things start to happen for the business (Note: "what Google gives, Google can take away").  Finally, we made one of those small changes that more than doubled sales conversions — what was remarkable is that it wasn't even one of 'those changes' that we were sure was going to work — instead, it was just something that we thought looked better, and that Daryn and I actually argued about a bit.  But, Harold's input was well-founded, and the results are incontrovertible.
That isn't what this post is about, though.
This post is about the tremendous lows I was feeling in the prior to all of this (last week?).  And, a year ago, those lows could have really thrown me for a loop.  But now, I'm much more aware of them, and often actively think to myself that "if I'm this low today, then there must be some great stuff about to happen."  Well, as always, I'm now in the middle of the great stuff.  I just have to hope that it's only the beginning of a wicked, long wave, and not just a short surge.
For now, I'll enjoy the high.  I recommend to other startup leaders to develop your own ability to recognize your highs and lows, and learn to work your way through them.  Because there's always the opposite waiting for you, right around the corner.