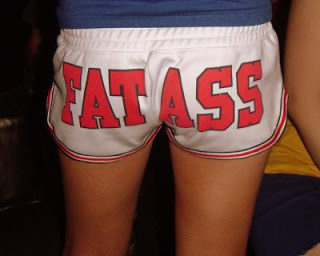 It's that time of year, right?  In my own defense, I decided that my fatness had gotten out of hand all the way back in late November (everyone else decided the same thing back in July).
This is how I organized my most recent weight loss effort, starting ~December 1, 2010.
I set a goal to lose what I thought was a reasonable 2 pounds per week.  To accomplish that, a 6-foot tall, 42-year old male needs to have a daily calorie deficit of ~1,000 calories (because 3,000 calories works out to ~2 pounds).  So, this is my complex program:
I started tracking all of my meals, using the Tap & Track Calorie Counting iPhone App — this helped, because it made me more aware of good & bad foods (from a calorie perspective)
I set a goal to do at least 30 minutes of cardio exercise EVERY DAY in December.  I didn't make it every day, but I did make it for 26 of 31 days in December.  That afforded me ~400-500 extra consumable calories each day (because of the exercise) and got the energy flowing.
In January, I've expanded my goals slightly:
I added a goal to eat green vegetables every day
I retained the daily cardio-exercise goal (I've missed one day so far in January), and added a goal to do additional strength exercises at least 3 days per week, in addition to the cardio — At Buster Benson's Quora-prodding, I've also started working on the 100 Push Ups goal

Finally, I've kept track of all of this using a new service, 

Health Month

 — Health Month is about taking the SCIENCE of nutrition and behavior change and combining it with the SOCIAL GAMES of the recent social web to help people improve their health habits in a fun and sustainable way.  I highly recommend that you give it a try.
And no, no fitness classes or nutrition classes were involved in this weight loss experiment 🙂
Oh yeah… my weight's dropped from 207 to 195.  I aim to be at 185 by the end of February, carrying around 22 less pounds!  And, I'm looking forward to running the Vancouver Half Marathon on May 1, 2011 — who else is in?