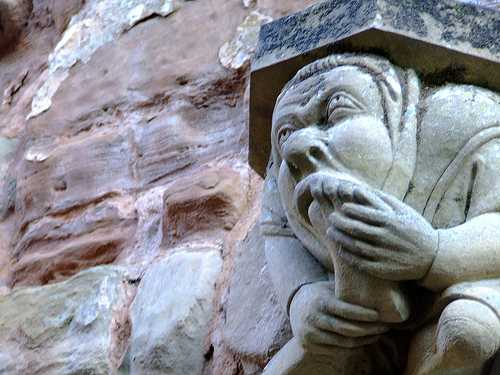 Last week was a big one for the Seattle startup community, with a fantastic Seattle 2.0 Awards event, the announcement of 
Seattle Geek Week
 (associated with Chris Pirillo's GnomeDex), the looming 
Seattle TechStars application deadline
 (June 1), Becky Buckman in town, and more.  It's amazing how much difference a few years can make, where we now have multiple big-deal events on a daily basis, riding a rising tide of entrepreneurial activity in the Pacific Northwest.
The purpose of this post is to remind folks, yet again, that words can hurt, and that Seattle's entrepreneurial leaders need to be careful when casting pithy comments around (and, yes, It's funny coming from me, since I regret public outbursts on a seeming daily basis). I'm not referring to the anonymous haters in the comments — I sleep comfortably with the belief that there are deck chairs in hell awaiting each of them (or, more likely, conference rooms in Redmond).
Rather, we had several brief comments in the last few days that caused hurt feelings, and led to a blog post retraction, and several private e-mail exchanges where apologies were quickly proffered. In neither of the episodes did I think that any real offense was intended by the speaker (one related to the definition of Startup Designers, and the other regarded an offhand comment about 'Nonprofit organizations not having business models').  Neither reference was made anonymously, but they weren't able to be discussed/debated in real-time, as one was from an on-stage speaker, and the other was a blog post.  And, both comments were made by people who I respect, and who are huge supporters of the Seattle startup community.
What we all need to remember is that with startups (more so than with big businesses) there are real people, with deep-held passions for their endeavors, and egos may be a bit more fragile (either because they don't have as much public exposure experience, or because they're not the confrontational types).  It could be that they're significantly younger and/or they feel outmatched by the well-know/well-connected speakers, or their efforts are still at v1 stages, where private feedback may be a lot more constructive (because, remember, impressions of teams and products can be set in stone early).
Anyway, I'm sure the cynics will say that they should get used to it early, and develop thick skins.  That's all true, and it helps.  But, for those of us who truly want to encourage early-stage entrepreneurs, let's remember to withhold some of that criticism for more of the borg-like entities in our midst (that will hopefully not read our comments, and hire us at some point in the future, after our tireless efforts fail).
Onward,
Dave