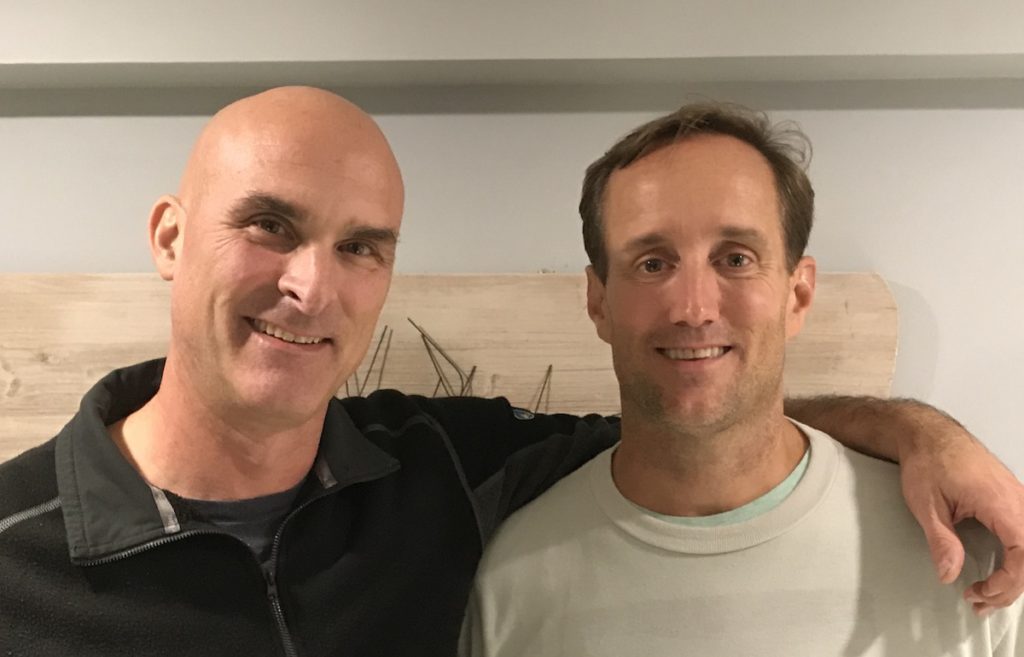 As many of you have noticed on my LinkedIn updates, I've recently invested in, and joined, my 20+ year friend's company MyPerfectColor, which offers custom paint matching solutions to industry and consumers.  I should have posted here right away, as I could have saved myself from answering the same questions 100+ times!  So, why paint?  I met one of the founders (Jason Shaw, pictured above) of the company at the Wharton MBA program, and we then worked together at Amazon for several years as well.  From there, he and his brother took over their family's 3rd generation New Jersey/New York paint, window treatment and awnings business Breslow Home Design and along the way they built out the custom paint matching company, MyPerfectColor.  I've invested in the businesses to help them build out both, and will be driving on marketing and web development activities.
We believe that there's an huge opportunity to build the leading online shopping solution for paint and color — to start, we'll focus most of MyPerfectColor's energies on addressing the custom paint color matching needs of industry, and we already count many well-known brands as happy MyPerfectColor customers, including the likes of Tiffany and Co, Yeti (both Coolers and Bicycles), Abercrombie and Fitch, and even the US Navy.  It helps that we're licensed to match all Pantone paint colors (such as Pantone 16-1546 TPX Living Coral) and RAL paint colors — but our real skillset comes in our ability to deliver custom spray paint for more than 200,000 colors.
At the same time, we count a large number of color sensitive consumers who also count on MyPerfectColor to deliver hard-to-find paint matches.  For instance, matches of the discontinued Martha Stewart Paint and Ralph Lauren Paint are available, as are matches for Restoration Hardware Paint collections and almost any other that you'd desire — all are prepared on demand by our team in New Jersey.
We obviously have a ton to improve with the web experience, marketing, operations and pretty much everything else!  But we're really excited about our head start on addressing our customer needs.  If you have ideas, input or even need some paint, holler 🙂